The Institute for Community Health Research (ICHR) held a kick-off meeting on the new snakebite project on August 22, 2022, at Hue University of Medicine and Pharmacy (Hue UMP), Hue University, Vietnam. The meeting involved representatives from Hanoi University of Public Health; Vietnam Academy of Science and Technology (VAST); Bach Mai Hospital; Cho Ray Hospital; 108 Military Central Hospital; Danang Hospital and the Institute of Vaccines and Medical Biologicals. Attending the meeting, Assoc. Prof. Nguyen Minh Tam, the Vice Rector of Hue UMP, and Dr Dang Thi Anh Thu, the Director of the ICHR, also shared their welcoming speech.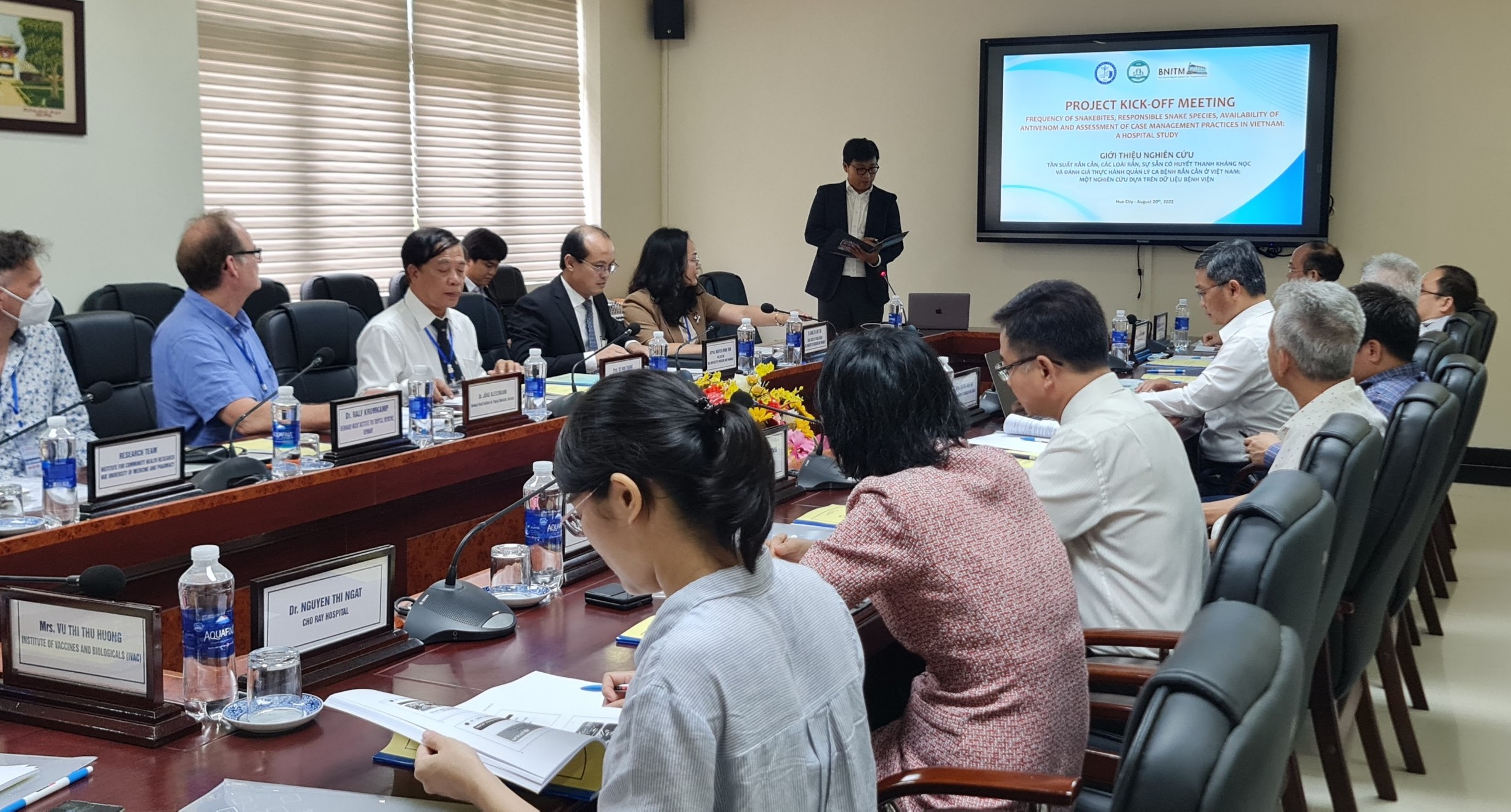 Photo: The meeting overview
The new snakebite project is named ''Frequency of snakebites, responsible snake species, availability of antivenom and assessment of case management practices in Vietnam: a hospital study'' and is led by Professor Vo Van Thang and Dr Joerg Blessmann. The ICHR has been closely related to Dr Joerg Blessmann, an expert on snakebite from the Bernhard Nocht Institute for Tropical Medicine in Germany. This time, the Institute and colleagues continue to work on a scaled-up project, not only in one area as before (i.e. Hue and Can Tho) but will spread across Vietnam.
Photo: Experts sharing about snake species and snakebites' management in Vietnam at the meeting (Presenting: Assoc. Prof. Nguyen Thien Tao, VAST)
The WHO aims to provide better health care for snakebite patients, thereby reducing the number of disabilities and deaths caused by snakebites by 50% by 2030. This project not only approaches snakebite cases but would also approach pharmacology (i.e. antivenom utilisation) and clinical aspects. Thus, the project could draw a complete picture of venomous snake bites in Vietnam, with information about the use and desire of antivenom, health workers' knowledge in the management of venomous snakebites and ultimately, it could develop a national guideline for managing snakebite in Vietnam.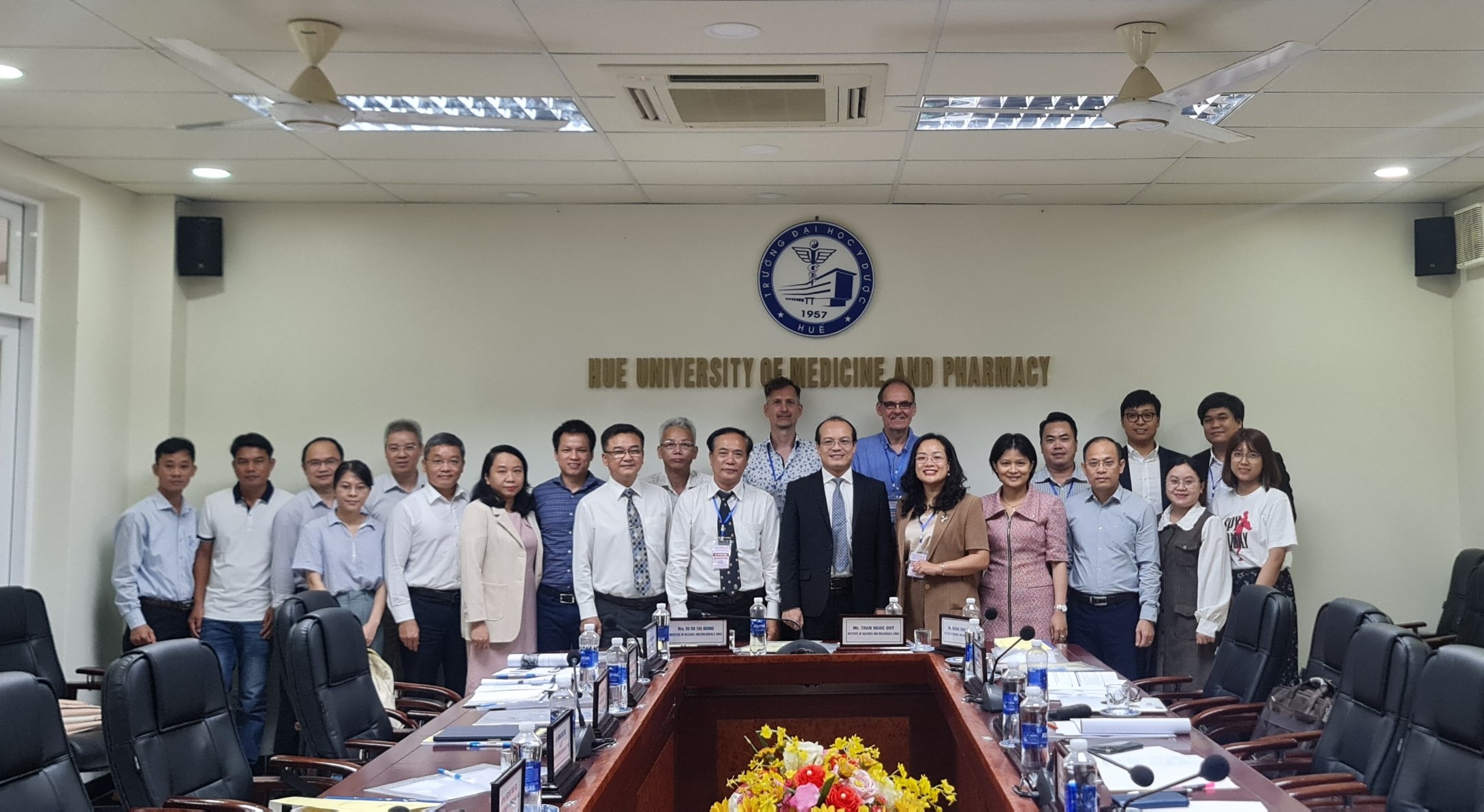 Photo: Network of the new snakebite project in Vietnam