In the week of 20th March 2017, the NWO-WOTRO funded project "Scaling-up nutrition-sensitive agriculture" was officially launched in Vientiane, Lao PDR. The launch was hosted by the National Institute of Public Health (NIOPH) and saw the involvement of a number of consortium partners and stakeholders from both countries. The main objectives of this event were to develop a shared understanding of the project, discuss expectations and make a joint plan of activities.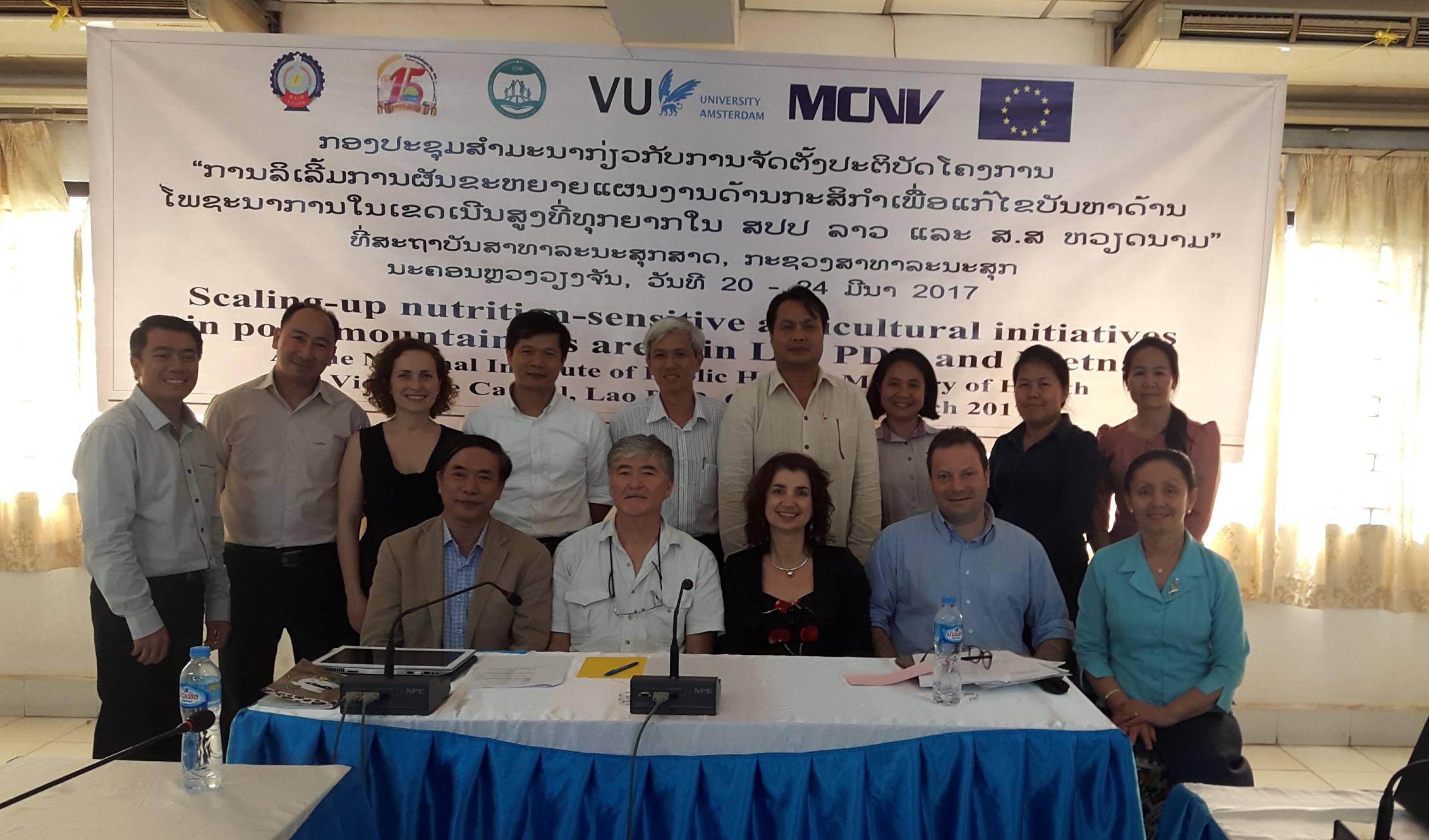 Prof. Vo Van Thang - Director of the ICHR and other participants in NSA kick-off conference
During the next four years, the team will conduct a transdisciplinary research aimed at generating evidence on the effectiveness of, and best way to scale-up, NSA amongst ethnic minorities in mountainous areas. The NSA project will build on past experiences and team up with the newly started Canteen (EU) and AFAS projects. The research will be carried out in collaboration with partners from Lao PDR (NIOPH, NAFRI, NNC) and Vietnam (HUAF, ICHR, NIAPP) under the scientific supervision of the Athena Institute of the Vrije Universiteit Amsterdam and with cross-country facilitation by the Medical Committee Netherlands-Vietnam (MCNV).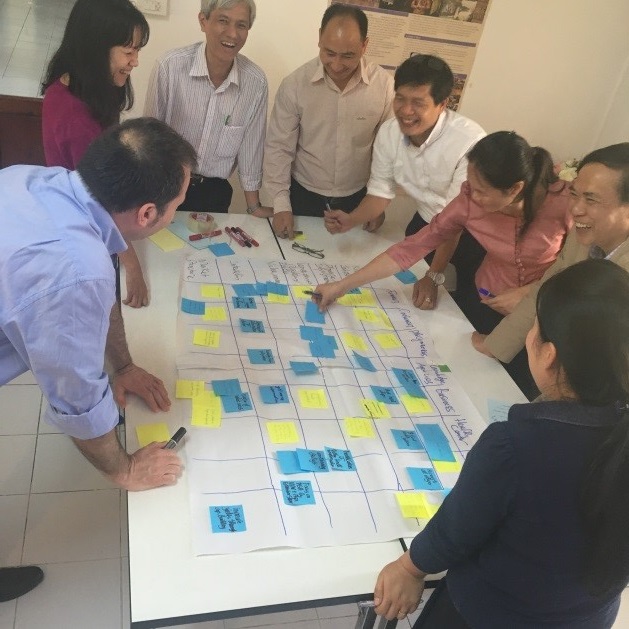 Discussing and sharing ideas in group activities
Lao PDR: National Institute of Public Health (NIOPH); National Agriculture and Forestry Research Institute (NAFRI); National Nutrition Center (NNC).
Vietnam: Hue University of Agriculture and Forestry (HUAF); Institute for Community Health Research (ICHR), Hue University of Medicine & Pharmacy; National Institute of Agricultural Planning and Projection (NIAPP).