New from fieldwork: Project "Frequency of snakebites, responsible snake species, availability of antivenom and assessment of case management practices in Vietnam: A hospital study''
The World Health Organisation aims to provide better health care for snakebite patients, thereby reducing the number of disabilities and deaths caused by snakebites by 50% by 2030. Our project not only approaches snakebite cases but would also cover antivenom utilisation and some clinical aspects. Thus, this project could draw an overview of venomous snake bites in Vietnam, with information about the use and needs of antivenom, health workers' knowledge in the management of venomous snakebites and ultimately, it could update national guidelines for managing snakebites in Vietnam.
Since the Kick-off meeting, we have made progress in engaging many hospitals for collecting snakebite data in the North-Central Coast and Central Highland region of Vietnam, including Quang Binh, Quang Tri, Thua Thien – Hue, Da Nang, Dak Lak, Lam Dong and Khanh Hoa provinces. On visiting certain hospitals, the data were reviewed for snakebite cases, including medical records from both electronic and paper-based (hard copies) systems. Pharmaceutical departments were asked for the availability of snake antivenom at the hospitals. Besides, in some hospitals, we interviewed doctors and nurses in the Intensive Care Unit or the Emergency Department for their experience and knowledge of snakebite case management. In the following months, the project will be scaled-up to other provinces in the South-Central Coast and Southeast regions.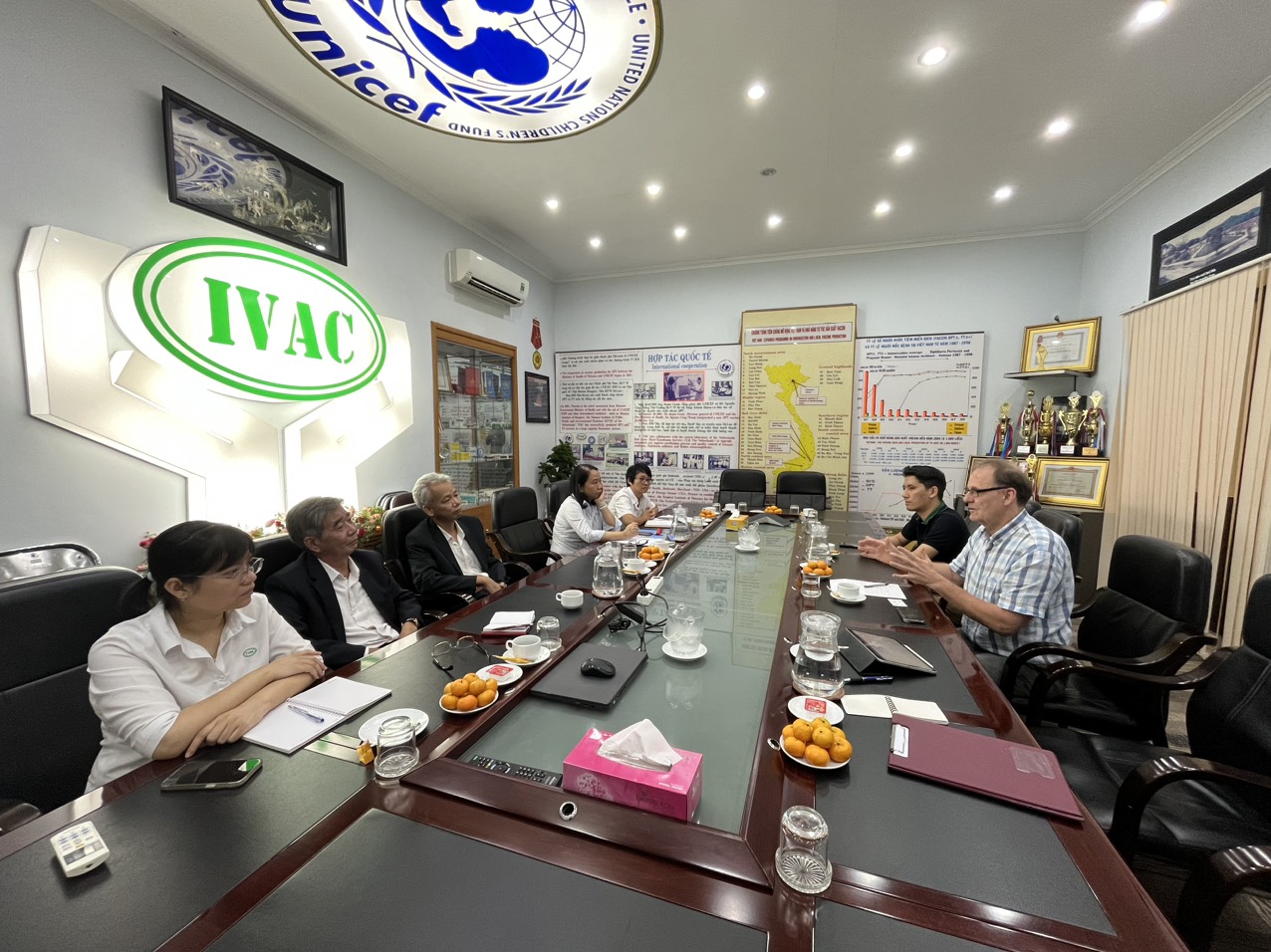 Photo: Working with the Institute of Vaccines and Biological Medical, Nha Trang, for information on snake antivenom production in Vietnam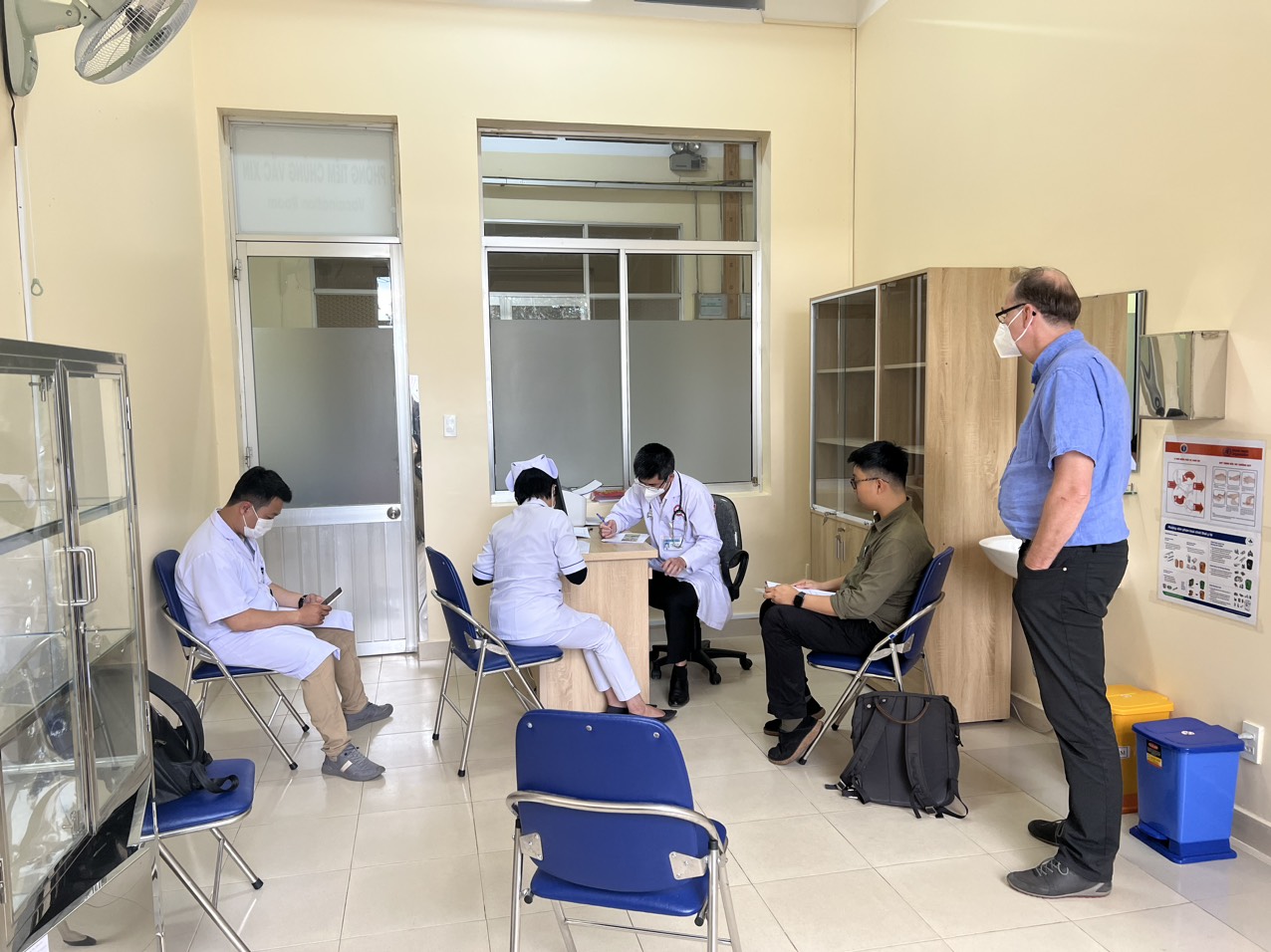 Photo: Organising interview section for doctors and nurses working in Lam Dong Provincial Hospital
***Project updates on Feb 23, 2023
In February 2023, we visited hospitals in Dong Nai, Ba Ria – Vung Tau and Binh Thuan provinces. The working trip was successful with the hospital's support, and we have made good progress in reviewing medical records of snakebite cases. The results were impressive about the snake fauna and snake's envenoming treatment in the Southeast region. Based on the medical records, the most dangerous snake species in the area were Malayan Pit Viper, known as Ran Cham Quap in Vietnamese. Malayan Pit Viper bite could cause severe swelling at the bite site, bleeding, and systemic abnormal hemostasis in patients. Malayan Pit Viper's antivenom could help improve the condition of patients, and it could also reduce the hospitalisation period of snakebite envenoming. However, antivenom is still not available in the area.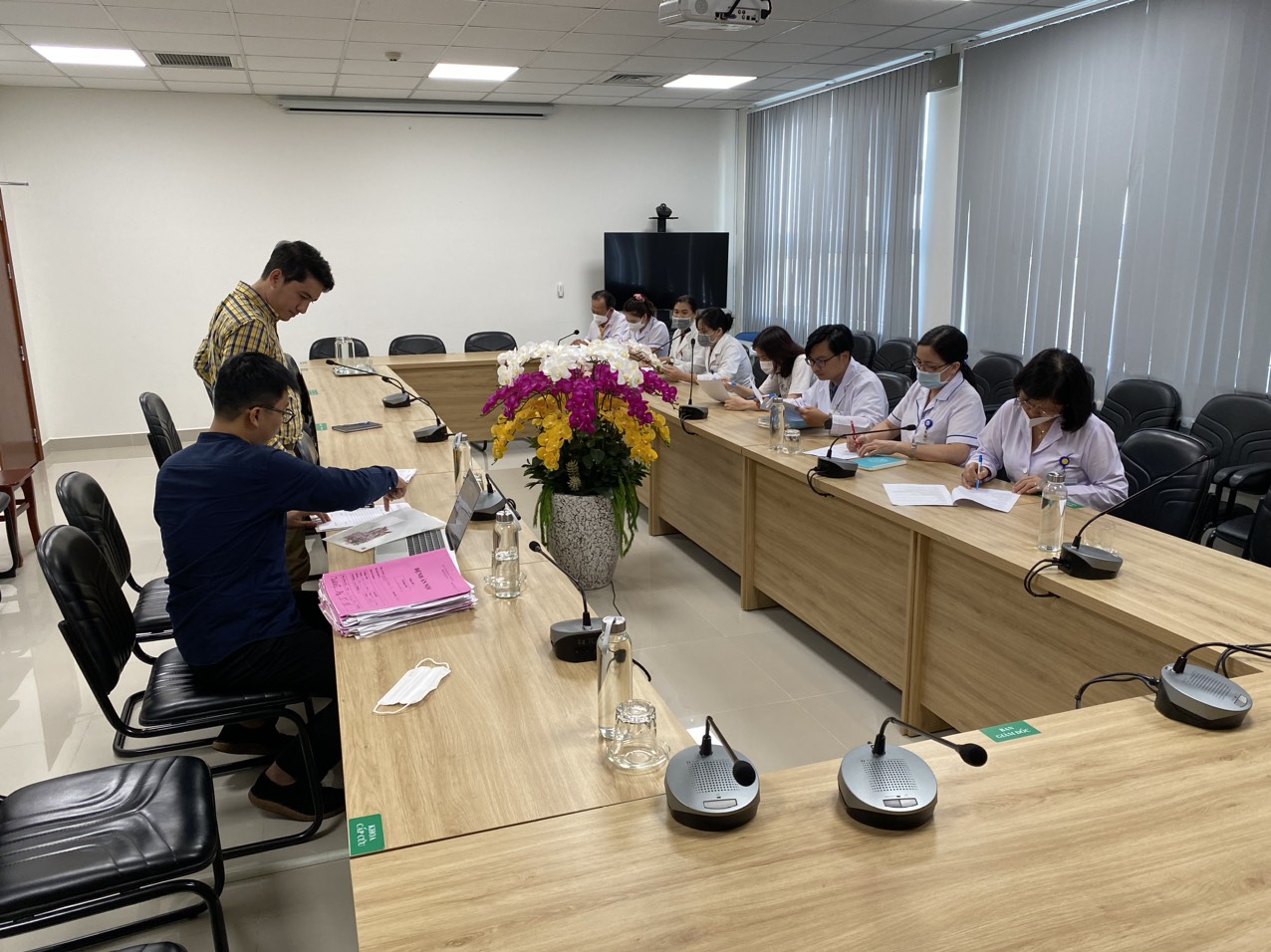 Photo: Doctors and nurses working at the ICU and ER were interviewed
on their experience and knowledge of snakebite treatment in Vung Tau Hospital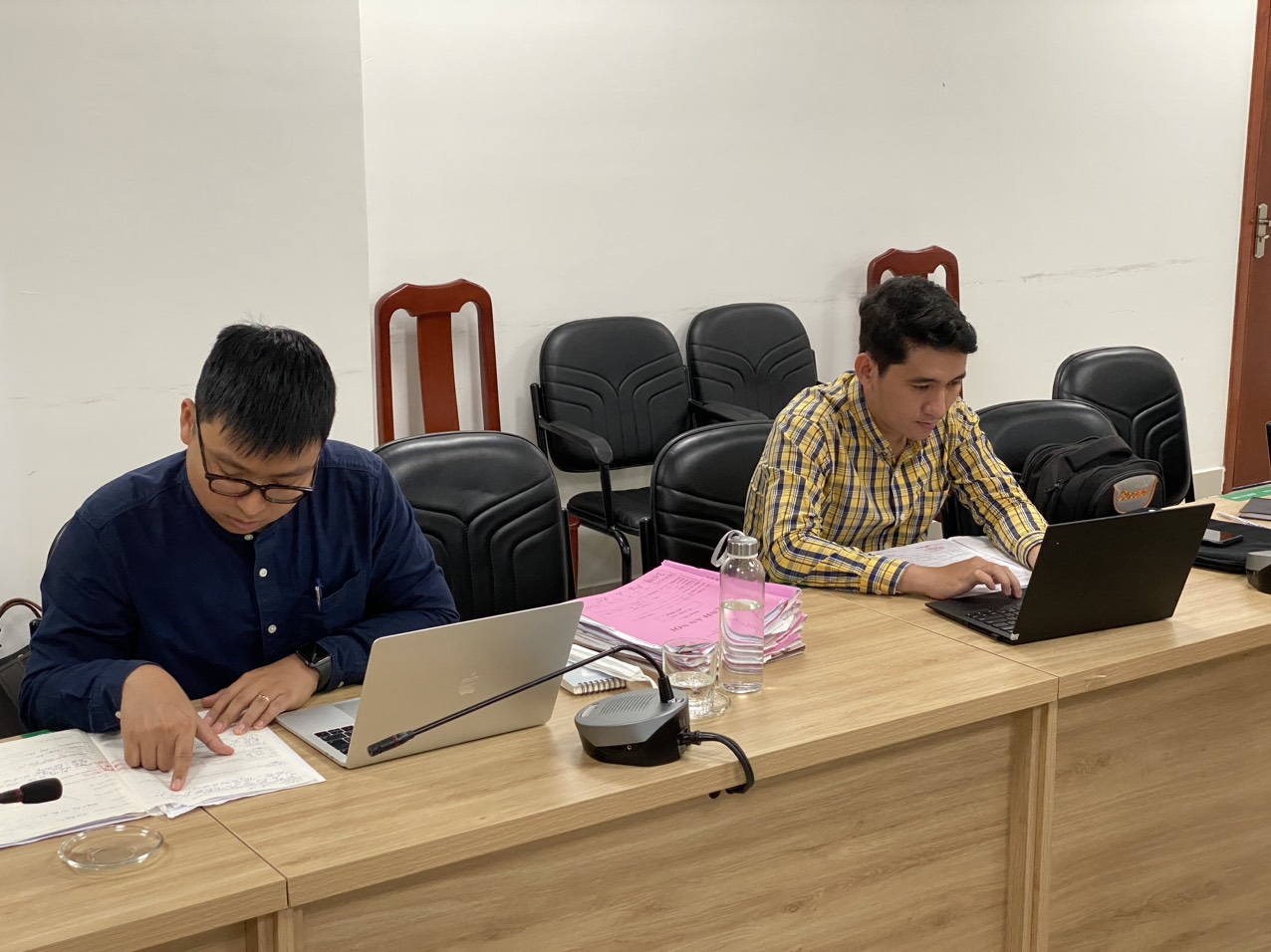 Photo: Working on medical records in Vung Tau Hospital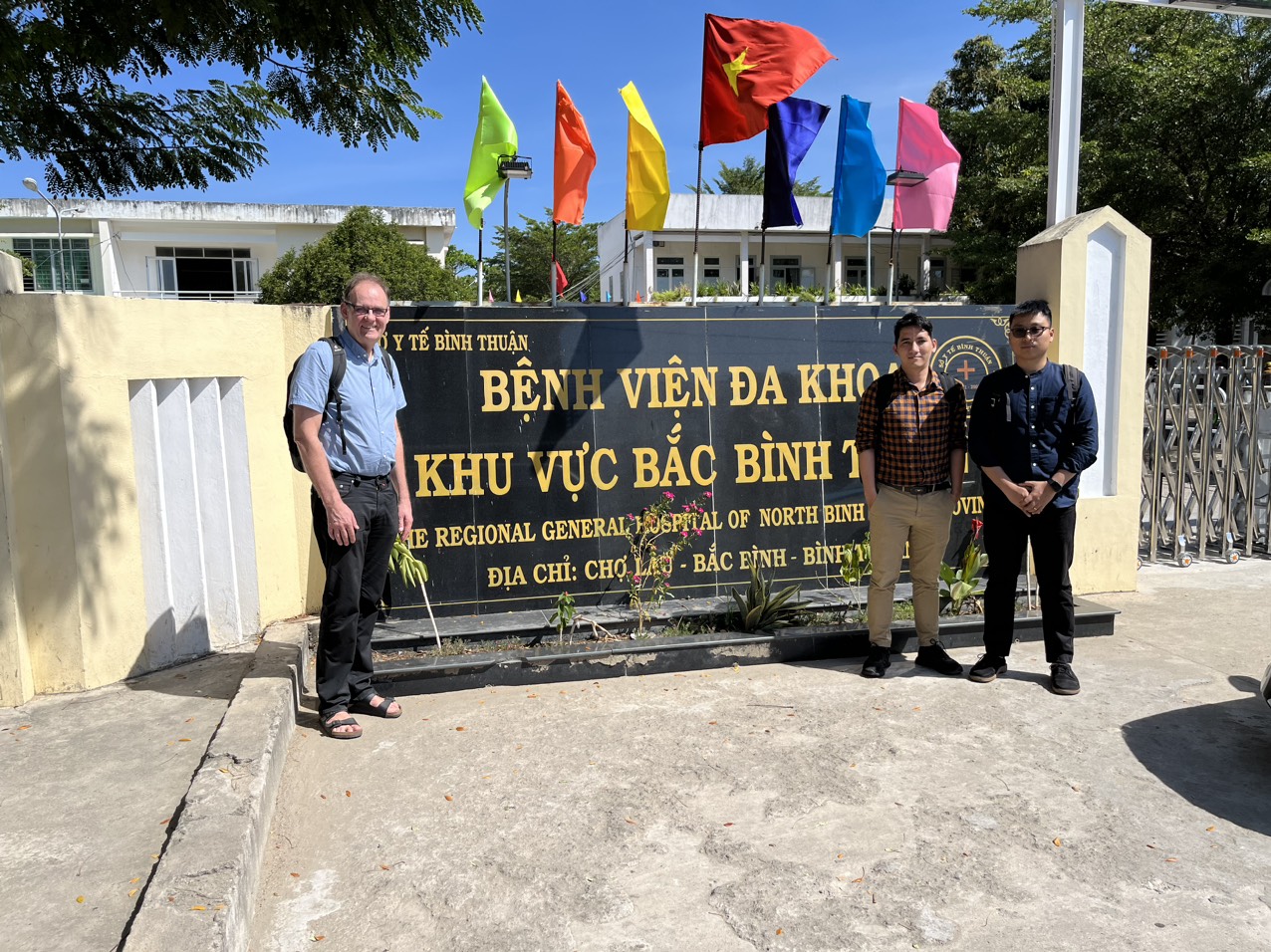 Photo: At Northern Binh Thuan Area Hospital, the patients had to be referred to Ninh Thuan Hospital (neighbouring province)
for snake antivenom if they got bitten by certain snakes.