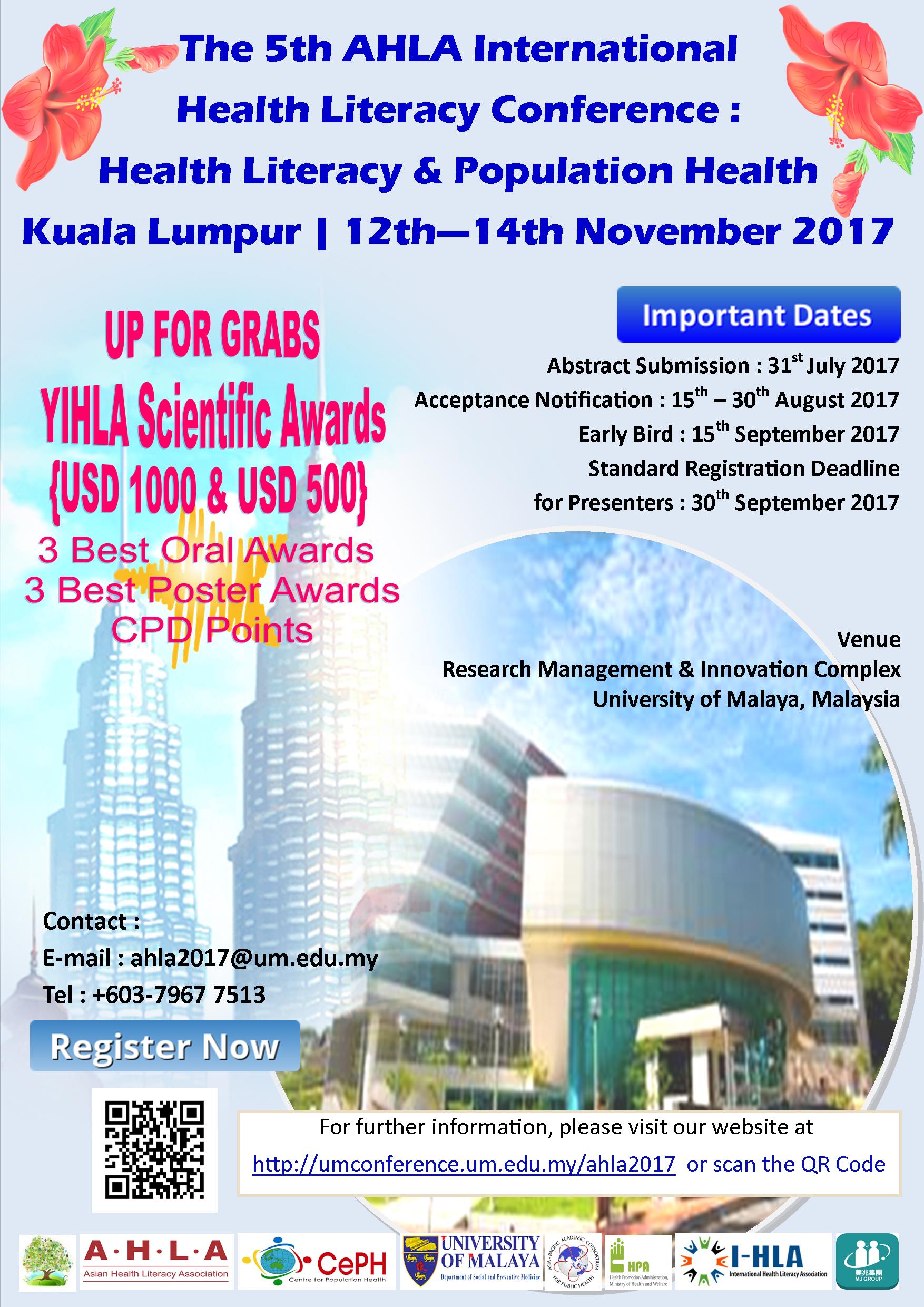 Please, see the Call for Abstract in:
Website : click here
Facebook : click here
Youtube : click here
E-mail : ahla2017@um.edu.my
Key dates of our conference:
- Abstract submission deadline: Jul. 31st, 2017.
- Announcement of the acceptance of the abstract: Aug. 15th -30th, 2017.
- Early Bird Registration Deadline: Sep. 15th, 2017
If you know anyone/any group of students that might have an interest, please forward this email to them.
We look forward to hearing from you.
Best regards.